We offer qualified lab members 24/7 access to the cleanroom and its equipment. Clean room charges accrue as you spend time in the cleanroom and additional charges are made when you use equipment. To better understand our recharge and equipment rates see our billing information page.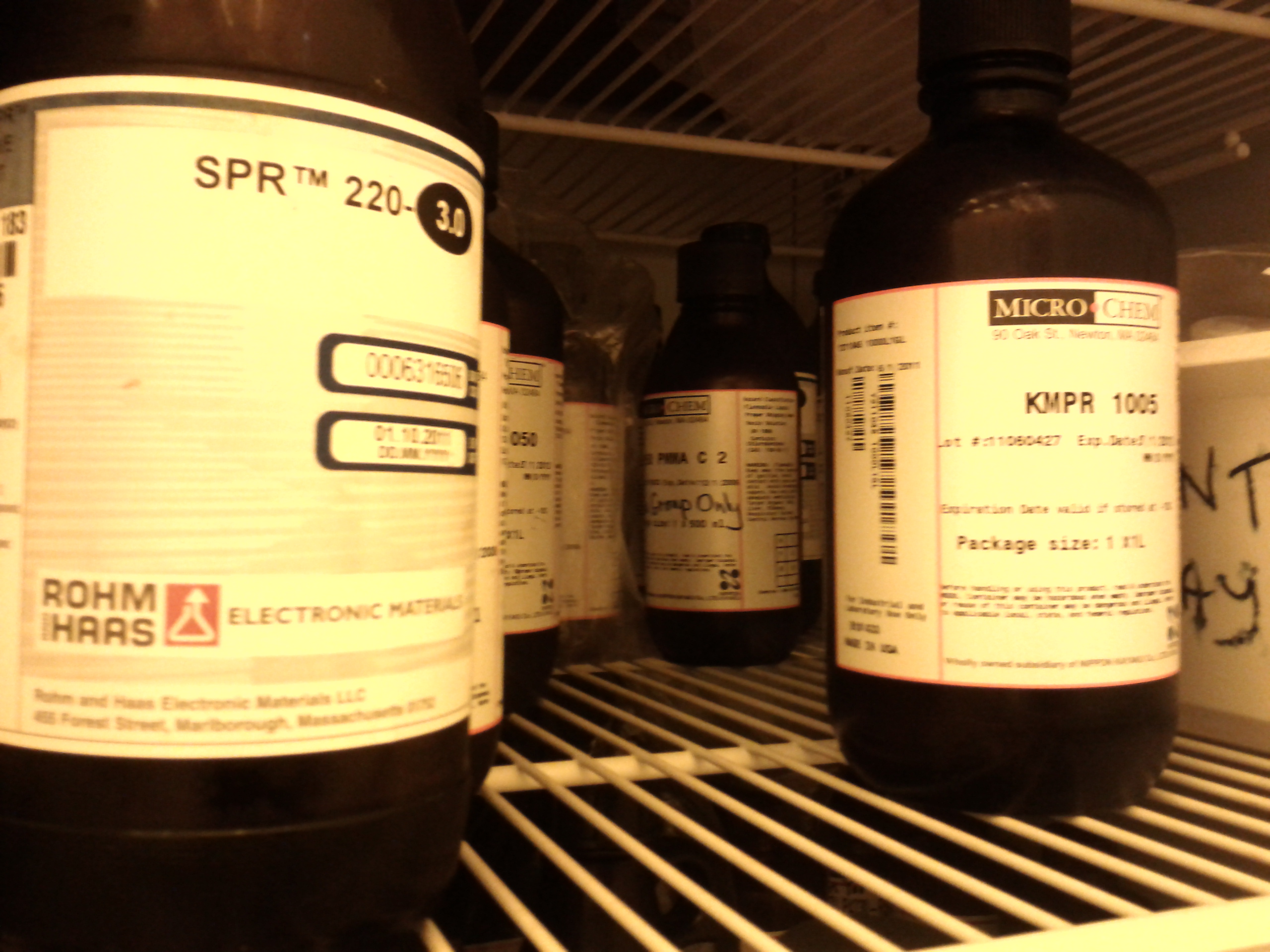 CNM2 supplies a wide array of general chemicals for lab members which are constantly stocked by the CNM2 staff. Also, lab members may contact any of our lab staff if they need technical assistance or training with equipment or processing.
The wide variety of projects taken on using CNM2's cleanroom creates a rich and unique environment to work in. Visit our Research page to check out the various groups that have worked in our lab and their research interests.
As a class 100 nano-fabrication facility, safety is of the utmost importance. At CNM2 we make working safely and comfortably a priority, without exception. You can visit our Safety and Emergency page for an overview of our safety policies.